For Patients
Consider a clinical trial today. Taking part in a clinical trial allow you to consider new cutting-edge treatments not yet available to general medical and surgical practice. We are always evaluating new trials. If interested, fill out our confidential contact form and tell us about yourself. If there is not a study available today, one may be around the corner. When studies come up that fit your profile, we will contact you to see if you are interested.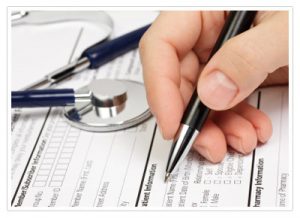 It is important to remember that taking part in a clinical study is a big decision. Thinking about study participation usually brings up many questions. We love to talk about it! We hope you will ask us all your questions and join us in pursuit of tomorrow's treatments.
If you qualify for a study you may receive:
Compensation for time and travel
Study related medication and care at no cost
No medical insurance needed
What to expect at the first visit
Your first visit is called a 'screening visit'. At this time, we will discuss your problem, your medical history, and somtimes get x-rays to better understand your diagnosis. We will review all of your options with you in detail and answer ALL of your questions. There is never any obligation and you have the right to opt out at any point. We usually then review all the information and determine if you qualify to proceed.